This Is The Perfume You Should Be Wearing Based On Your Star Sign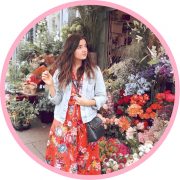 Your Star Sign can say a lot about you, it can even help determine what perfume you should be wearing.
Whether you're a practical Virgo or a fiery Leo, here is the perfume you should be wearing based on your Star Sign:
Aries
VIKTOR & ROLF
'Flowerbomb'
SHOP NOW
Aries are known for being bold, diving head first into situations. Aries is also a fan of being the centre of attention, striving to be number one in every situation. Viktor & Rolf's 'Flowerbomb' is the perfect scent ...
Sorry! You have reached a premium article
To read this article and for unlimited access to the stories worth paying for, subscribe now to Missy.ie from just €4 a month