The Zoella "Scandal" Highlights The Double Standards of Sex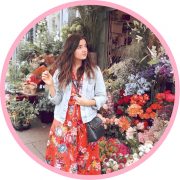 Last month Zoe Sugg attracted multiple headlines across numerous newspapers. The reason for these "Zoella scandal" headlines? Her website, Zoella, has been dropped as part of the GCSE curriculum.
Why was she dropped, you ask? Zoella.co.uk published an article in which sex toys were discussed and reviewed.
Now in reading that did your head explode? Did the world as you know it cave in on itself?
No? Well, of course not - because it's not a big deal. And yet multiple news organisations so...
Sorry! You have reached a premium article
To read this article and for unlimited access to the stories worth paying for, subscribe now to Missy.ie from just €4 a month