There's An Instagram Account Dedicated To Connell's Chain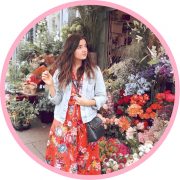 Connell's chain has taken the world by storm ever since Sally Rooney's Normal People hit our screens a few weeks ago. The show highlights many aspects of young adulthood such as sex, relationships and friendship.
Possibly the biggest thing to come out of Normal People is the obsession with Connell's chain. And, tbh, we are here for it! 
The Significance of Connell's Chain
Connell's chain is mentioned in the book but only very briefly. Marianne's friend Peggy describes it as 'Argos chic.' The on-screen adaption features the chain heavily. With many an up-close shot of it gracing the neck of Connell, played by Paul Mescal. The show's costume designer Lorna Marie Mugan told the The Times that "It's [the chain] a thing he carries through his journey." 
Connell's chain signifies his position in society. Serving as a physical contrast between him and Marianne. The appeal of "the chain" has become synonymous with the BBC Drama. You think of Normal People and you can't help but visualise the dainty silver chain hanging from the muscular neck of Connell. 
A Viral Sensation
If you thought you were the only one to obsess over Connell's chain then you would be very wrong…
@connellschain is an Instagram account that is dedicated to, you guessed it, Connell's chain. With a following of over 100K (ourselves included), @connellschain's posts are comprised of pictures featuring the now famous chain. From his GAA playing to splashing about the swimming pool, the chain does not leave his neck throughout the series, with this Instagram account documenting all of these moments. There's everything from up-close shots of just the chain itself, to portraits of Paul Mescal where the silvery glint of the chain is barely visible. 
@connellschain is the Instagram account to be following RN for fans of Normal People, or more importantly, fans of Connell. 
Do you follow @connellschain on Instagram?