The New iCarly Intro & Theme Song Is Here!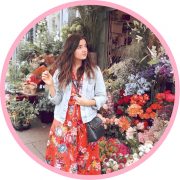 iCarly had one of the catchiest theme songs back in the day, so we were only delighted when we learned the famous 'Leave It All To Me' was coming back with the iCarly reboot!
About the new iCarly Intro & Theme Song…
Speaking to Seventeen Magazine, Miranda Cosgrove said she "fought hard" to keep the show's original theme song, which she and Drake Bell originally preformed.
While the song is the same, the intro is brand new! Featuring a fun social media layout with snippets from the new show, Miranda Cosgrove even created her famous meme from Drake and Josh.
Watch: The iCarly Reboot Intro
See if you can spot it for yourself…
The iCarly reboot premieres on Paramount Plus on June 17th, with 10 episodes total. We don't yet know when or how we can watch the iCarly reboot in Ireland but we will keep you updated.