Watch: Olivia Rodrigo's 'Sour Prom'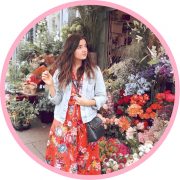 Olivia Rodrigo's concert film Sour Prom is now available to watch on YouTube. The concert film, features songs from Olivia's chart-topping album, Sour.
The concert film caused controversy before it was released with Courtney Love accusing Olivia of copying her band's album cover with the prom queen look portrayed by both Olivia and Holes. Love insisted that Rodrigo send her flowers as a way of making up for the alleged copying of her album cover. Whilst Olivia acknowledged Courtney's accusations in an Instagram comment, we're not too sure if Courtney will be receiving a bouquet from the teen songstress.
Regardless of controversy, the film itself features Olivia going through the motions of prom whilst performing songs from her album. Think typical prom settings like the back of a limo, a school gym, even a football field with a marching band in tow!
Olivia stays true to her vintage aesthetic throughout the concert film. Think powder blue suits with ruffled shirts, shiny dresses, taffeta and shoulder pads abound!
On announcing Sour Prom, Olivia explained that she never got to attend prom (something a lot of COVID graduates can relate with), so instead decided to throw a little prom party with her fans.
Watch: Olivia Rodrigo's Sour Prom
Have you watched Olivia Rodrigo's Sour Prom yet? Did you enjoy it?