Watch: The First Trailer For Amazon Prime's 'Cinderella' Is Here!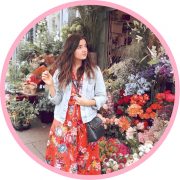 The first trailer for Amazon Prime's 'Cinderella' is here!
The latest live-action remake stars Camila Cabello as Cinderella, Billy Porter as the fabulous god-mother and Nicholas Galitzine as the Prince.
The trailer see's Ella set out on a business venture 'Dresses by Ella.' However, her attempts at entrepreneurship are mocked by those at the market.
Described as the " The legend you know, the story you don't" some of the usual tropes we've seen in Fairytales are present in the form of the wicked step-mother and 'ugly' stepsisters. However, Ella is determined to make a life for herself by designing dresses. Rather than attending the ball to meet a Prince and escape her stepmother, Ella wishes to attend the ball in order to schmooze rich people, and gain investment in her business, total boss vibes if you ask us!
Watch the trailer for Amazon Prime's 'Cinderella' yourself and let us know if you'll be watching.