First Look: Camila Cabello In Amazon Prime's 'Cinderella'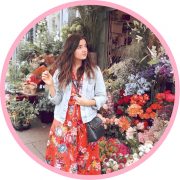 We finally have a first look at Camila Cabello in Amazon Prime's remake of the fairytale Cinderella. 
The singer and actress will star as Cinderella, alongside Billy Porter as the Fairy Godparent and Idina Menzel as the evil step-mother.
Prime acquired the rights to this version of Cinderella from Sony Pictures, and it will skip a cinema release; instead premiering on Amazon Prime in September in over 240 countries!
The much anticipated movie was written and directed by Kay Cannon (also responsible for movies such as Blockers, and Pitch Perfect) and includes covers of songs written by top-selling musical artists, as well as original songs written by Cabello and Menzel specifically for the movie!
On the new adaption, Kay Cannon said "I just felt like it was a great opportunity to show this loved, iconic character that is Cinderella in a way that's more relatable to what girls and young women in particular are going through, where they can really see themselves."
Cannon also said her process of bringing together this new version of Cinderella involved asking 'What are the classic tropes, and how can I turn them on their heads?"
In turning some of the more 'classic' tropes on their heads is Billy Porter as fairy godmother, aka 'Fab G', and the relationship between Cinderella and her Prince. "The biggest change is in Cinderella and the Prince (played by Nicholas Galitzine's), because Cinderella's like the alpha in this story and our Prince is a beta, and that's not normally the case — or, he evolves. In this story, everybody around Cinderella learns something from her and changes."