Why I'm No Longer Subscribing To The Notion of 'Virginity'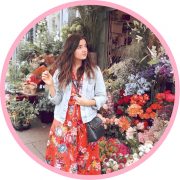 Virgin. There's a lot of weight in those 6 letters.
Whether stemming from social, historical, cultural, religious or personal connotations, everyone has a relationship with the notion of 'virginity', and I for one, have decided to end that relationship. Not in the sense that I'm not what is deemed a 'virgin', and therefore the concept no longer applies, but rather that I find the term and the meaning to be extremely archaic.[/vc_...
Sorry! You have reached a premium article
To read this article and for unlimited access to the stories worth paying for, subscribe now to Missy.ie from just €4 a month