10 Irish TikTokers You Need To Follow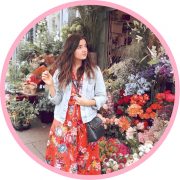 TikTok is taking over the world and Irish TikTokers are leading the way.
We asked you for your favourite Irish people to follow on Tiktok on our Instagram last week and you had lots of suggestions for us. We rounded up the 10 best Irish TikTokers to follow.
10 Irish TikTokers You Need To Follow
Shauna Davitt
Followers: 351.2K
TikTok: @shauna_the_sheep123
Without a doubt the top Irish TikToker from our poll was 17 year-old Wexford gal Shauna Davitt, also known to fans as Shauna The Sheep.
Shauna's TikToks from duets to videos based around her everyday life!
Molly Roberts
Followers: 128.1K
TikTok: @mollerina_
We are big fans of Mollerina at missy.ie, so we were only delighted when she started her own TikTok account. Her recent Barbie video just went viral too!
Molly took over our Instagram stories a while ago and showed us a BTS of her creating TikToks. You can check it out in our highlights reel!
Molly makes fashion videos, as well as dance and funny videos!
Related Story
James Daly
Followers: 63K
TikTok: @notjamesdaly
Another very popular Irish TikToker in our poll was James Daly. James has since stopped using his TikTok account but wants to reach 69K before 'retiring.' You can follow James' new account @imjamesdaly.
Keilidh MUA
Followers: 2.1M
TikTok: @keilidhmua
Give us Keilidh makeup tutorials in any form and we will be obsessed! Keilidh is taking over TikTok with over 2 million followers! Not only are Keilidh's TikToks such fun to watch for their sheer creativity, she also shares some great skincare tips.
Jamie McNeight
Followers: 191.1K
TikTok: @jamiemcneight
Jamie's videos are a mix of duets, and everyday life videos.
Cian Gannon
Followers: 84K
TikTok: @ciangannon
Cian's TikToks feature everything from bringing a couch on the LUAS, yes you read that right. To filming his driving lessons.
Sammy Finnerty
Followers: 21.6K
TikTok: @yungsammy03
Bonnie Rose
Followers: 446K
TikTok: @bonnieneiland
Again, Bonnie's TikToks are very varied in style. She has some dance tiktoks, funny tiktoks, and fashion/beauty tiktoks.
Related Story
Olivia Neil
Followers: 866.5K
TikTok: @olivianeill
Olivia features vlog style videos on her TikTok.
Nia Gall
Followers: 143.9K
TikTok: @nia_gall
Nia was very popular in our poll. Check out her TikTok for vlog style videos, as well as funny videos.
Who are your favourite Irish TikTokers?
P.S we're on TikTok! We're just observing (and following everyone back!) for now, by stay tuned for lots of Missy content on TikTok!