#100Consent: The TikTok Campaign You NEED To Know About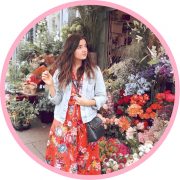 The Dublin Rape Crisis Centre has partnered with some of Ireland's most influential TikTokers to launch #100Consent Campaign.
Speaking about the campaign, the DRCC say,
"In a bid to reach the most critical demographic and support in consent education, the Dublin Rape Crisis Centre announced that they are venturing into new territories by collaborating with 20 of Ireland's leading TikTokkers to raise awareness around sexual consent using hashtag #100Consent – a play on the expression 100 percent."
#100Consent with Ireland's Top TikTokkers

We know you guys are BIG TikTok fans so it's amazing to see a campaign like this on the platform. Some of our faves are taking part in the campaign from Nia Gallagher and Jacob Donegan to Molly Roberts and Fionnula Jay!
"The #100Consent campaign focuses on clarity and communication, understanding that being even 1% unsure, when it comes to sexual consent, could have devastating consequences." With this idea in mind, the DRCC challenged TikTokkers to convey the #100Consent messaging to their followers.


Speaking at the announcement of this innovative, youth-driven campaign, Noeline Blackwell, CEO of the Dublin Rape Crisis Centre, said "DRCC is both honoured and delighted that these great young people agreed to give time and thought to this new #100Consent campaign. Their TikTok activity shows that they are all brilliant communicators. We are learning a lot from them and are really looking forward to this collaboration. As far as we know, this is the first time that Irish TikTokkers have assembled to talk about an important social issue from a campaign perspective. We in the DRCC are excited to be part of a new way of getting the consent message out there and getting young people to think about how consent really features in their lives."

The Dublin Rape Crisis Centre Is Always There To Offer Support
Dublin Rape Crisis Centre aims to prevent the harm and heal the trauma of rape and sexual abuse. For 40 years, it has provided crisis counselling and long-term therapy to adult women and men who have experienced rape, sexual assault and childhood sexual abuse. Its services include a national 24-hour helpline, face-to-face counselling, Garda & court accompaniment and training programmes. In addition, they engage in policy interventions and public awareness campaigns.
If you or anyone you know needs to contact the Dublin Rape Crisis Centre, it operates a National helpline at 1800 77 8888 which is open 24 hours a day.
For more information on the work of the DRCC, visit their website DRCC.ie or follow them on social media @DublinRCC (Twitter), @DublinRapeCrisis (Instagram) and Facebook.