5 Things We Love About Love Island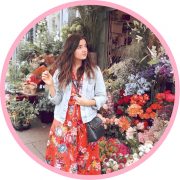 It's that time of year again, the sun is out, the evenings are getting longer, and we're parking ourselves in front of the TV between 9 and 10, 6 nights a week… Yep! Love Island is back, and for the next few weeks we are committed to facing every break up, make up, feud, and friendship as if we were right there in the Villa.
What exactly is it about Love Island that makes us ditch a night out or summer BBQ for an hour to tune in? Here are 5 things we love about Love Island…
Love Island encompasses the idea of entertainment for entertainment's sake. It's not exactly a fast paced action thriller that'll take you hours to wrap your head around. It's easy watching, and at the end of a long day, what more could you want? A lot of people feel the need to justify their reasoning behind watching reality shows as enabling them to keep up with the crowds, or understand the memes. When in reality, they just enjoy the entertainment. So, why not just embrace it? It's a chance to switch off for an hour a night, a bit of "me" time if you will.
The stuff that comes out of the islanders mouths can often leave you thinking "did they really just say that?" However, these tend to become catch phrases synonymous with a series. You know you've made it when your catchphrase ends up on a Penney's t-shirt… Previously we've had "Bevvy", which is apparently a word describe an attractive person. And "Chived" which to be honest we're still not 100% on what that means but suspect it's something to do with being annoyed? (feel free to correct in the comments).
Let's take a look at some Love Island catch phrases that have established themselves in the history books:
"I'm Loyal Babe"
"You're My Type On Paper"
"Melt"
"Crack On"
Any who can forget Maura Higgins and her "fanny flutters"?
Love Island has created many a friendship. Bromances seem to be at the centre of Love Island. Kem and Chris were the first proper bromance, last year we had Wes and Josh, and this year it's all about Curtis and Tommy.
The gals also help break down the whole notion of girls in that environment being catty, this year especially. Hyping each other for dates and giving each other genuine advice just melts our hearts! (We really hope we haven't jinxed that).
I mean… need we say more? Love Island comes with a fair amount of drama, and tbh, we love it! Yes, things are edited certain ways and it's probably not half as dramatic IRL, but as we said, it's a bit of entertainment!
Every night, the guys and gals don the newest collection from Missguided or Boohoo, get dolled up to the nines and head… straight back outside to the garden they've just spent all day in. This bit is a bit confusing, the pure effort of dressing up just to head out to the back garden seems pointless but the fashion parade is always interesting to look at.
Are you watching Love Island this year? Head over to our Instagram for our nightly thoughts on Love Island!