Bake With Missy: Chocolate Rice Krispie Squares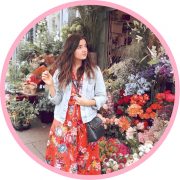 This week's Bake With Missy features these delicious Rice Krispie Squares (trust us, they are amazing!). This recipe is super handy if you have leftover Easter Egg chocolate!
We recently featured the recipe video on our Instagram.
Bake With Missy: Chocolate Rice Krispie Squares
Here is what you'll need to make these tasty treats!
⭐️Ingredients:
– X2 Mars Bars
– 300g of Milk Chocolate
– 150g of Butter
– 120g of Rice Krispies
You will also need a baking tin, butter for greasing, and baking parchment for lining.
See Also
Here's how to make our Chocolate Rice Krispie Squares:
⭐️Method:
– Grease & line a baking tin. – Add half of the chocolate (150g), Mars bars and butter to a bowl. – Place the bowl over a saucepan of boiling water on a stove. Melt together, stirring constantly with a whisk or wooden spoon.
– Remove the bowl (carefully) and add the Rice Krispies. Stirring until the Rice Krispies are nicely covered.
– Add the Rice Krispies to the lined baking tin, pressing them in as you go.
– Melt the remainder of the chocolate in the microwave in 15-20 second blasts, stirring between.
– Smooth the melted chocolate over your Rice Krispie mixture.
– Allow to cool, and then cut into squares. – Enjoy!
🎶 bensound.com
Recipe adapted from Donal Skeehan.
Check out our previous 'Bake With Missy' recipes:  Mini Eggs Brownie Bites, and Microwave Chocolate Mug Cake.