Find The Perfect Debs Dress Based On Your Star Sign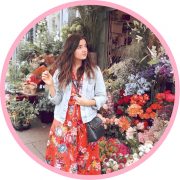 Our Star Sign can decide a lot for us in life. So why not base your Debs Dress choice on the Zodiac? We've put together the debs dress you should be wearing based on your star sign.
Aquarius: January 20 – February 18
Aquarians are one of a kind. They are independent and mysterious, and love to surround themselves with family and friends!
Shop Aquarius
Pisces: February 19 – March 20
Pisces are intelligent, creative and very intuit...
Sorry! You have reached a premium article
To read this article and for unlimited access to the stories worth paying for, subscribe now to Missy.ie from just €4 a month