Find The Perfect Debs Dress Based On Your Star Sign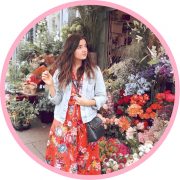 Our Star Sign can decide a lot for us in life. So why not base your Debs Dress choice on the Zodiac? We've put together the debs dress you should be wearing based on your star sign.
Aquarius: January 20 – February 18
Aquarians are one of a kind. They are independent and mysterious, and love to surround themselves with family and friends!
Shop Aquarius
Pisces: February 19 – March 20
Pisces are intelligent, creative and very intuitive – some say Pisces are the closest star sign to psychic!
Shop Pisces:
Aries: March 21 – April 19
Aries is passionate and independent, Aries is very competitive! Dark blue is the colour of choice for Aries!
Shop Aries:
Taurus: April 20 – May 20
Taureans make the best friends! They are very trustworthy, ambitious and smart! Ruled by Venus, Taurus loves all things luxe!
Shop Taurus:
Gemini: May 21 – June 20
Geminis are known for their outgoing nature! They like to stand out from the crowd! Geminis Debs Dress choice should reflect this outgoing nature!
Shop Gemini:
Cancer: June 21 – July 22
Cancer is one of the most loving star signs in the Zodiac! They can sometimes be defensive and fiery, so a ruby red dress is definitely they perfect choice for Cancers Debs!
Shop Cancer:
Leo: July 23 – August 22
Leos are very loyal, and consistent. They put their heart and soul into their work and relationships. Often the receiver of attention no matter where they go, Leos Debs Dress can defo be OTT!
Shop Leo:
Virgo: August 23 – September 22
Virgos are very down to earth and modest. Virgos spirit colour is silver, however. So why not take the Debs as an opportunity to ditch the modesty, and go glam for a night!
Shop Virgo:
Libra: September 23 – October 22
Soft and gentle, Libras are true romantics! These floaty dresses emphasise Libras romantic side, as well as encompassing Libra's colours.
Shop Libra:
Scorpio: October 23 – November 21
Passionate and powerful, Scorpios are very intense! A black Debs Dress is the perfect pick to highlight this intenseness!
Shop Scorpio:
Sagittarius: November 22 – December 21
Sagittarius' can light up any room with their witty stories and laughter! Destined to see the world, Sagittarius are adaptable and flexible! Light blue is the perfect Debs Dress colour for Sagittarius gals!
Shop Sagittarius:
Capricorn: December 22 – January 19
Capricorns are very sensitive, and driven by success! Capricorns are also very practical people. Dark Blue is the colour for all you Capricorn ladies!
Shop Capricorn:
Would you pick a dress based on your star sign?