Give Your Hands Some TLC With These Hand Creams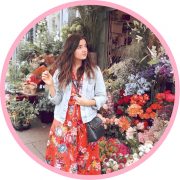 Your hands are probably in need of some serious TLC these days, what with hand-washing taking over our lives (never will the 'Happy Birthday' song have quite the same meaning), but it has to be done! I mean, it should really be nothing new to anyone…
However, we are advised to wash our hands a lot more often (and more vigorously) than before, and this can take its our toll on the skin on our hands, often resulting in dry and flaky skin.
Well, dry hands be gone with these hand creams that are set to give your skin some TLC!
O'Keefe's Working Hands Tube


SHOP NOW

O'Keeffe's highly-concentrated proprietary formulations were developed to relieve severely dry skin, decrease dryness and provide long-lasting moisturisation.
O'Keefe's Working Hands Tube has nearly 3,000 reviews on Amazon and 75% are 5 star so that kind of speaks for itself!
Aveeno Daily Moisturising Hand Cream


SHOP NOW

Aveeno® Hand Cream with naturally active Colloidal Oatmeal moisturises for 24 hours, forming a "protective glove", and lasts through hand washing. Absorbs quickly and leaves dry hands looking and feeling soft, smooth and healthy.
If it's good enough for Jen An… need I say more? P.S Aldi Ireland do a great dupe for this hand cream, it's a personal favourite of mine!
Palmer's Cocoa Butter Concentrated Cream


SHOP NOW

Rich, luxurious Palmer's® Cocoa Butter Formula® Concentrated Cream provides deep hydration all over. This velvety soft formula absorbs quickly, creating a protective barrier that locks in moisture.
This hand cream is a whole lot of cocoa butter-y goodness! Rebecca Black is reportedly a big fan of this product.
Elizabeth Arden Eight Hour Cream Skin Protectant


SHOP NOW

This skincare classic restores, calms and helps relieve chapped, cracked and dry skin. It works efficiently to sooth roughness, redness and minor skin irritations. 
This is a firm favourite in the beauty industry praised my makeup artists, beauty editors, and magazine editors around the globe! It's on the pricer side but can be used on hands, lips, face – everywhere! Elizabeth Arden herself was reported to use it on her beloved thoroughbreds legs to help soothe and heal them!  Aldi also has a dupe for this one if you don't feel like splurging.
E45 Daily Hand Cream


SHOP NOW

Find the goodness of E45 lotions in this light everyday hand cream. Intensely replenishes moisture.
Like Sudocrem, E45 is a staple in most Mammy's repertoire of multi-functional products that can fix anything – cuts, bruises, spots, headache? Slap a bit of E45 on it and you're good to go. With this specifically formulated for dry skin hand cream your hands will be super soft and supple, even after a day spent hand washing!
What are some of your favourite hand creams?