Here's What's Coming To Netflix In July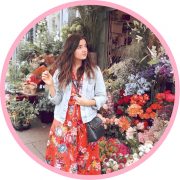 Every month we ask ourselves the same question, what's coming to Netflix? July has some fab releases in store for us including the much anticipated The Kissing Booth 2, and a new Netflix original comedy, Warrior Nun.
We've had a look through everything that's coming to Netflix in July 2020, and have rounded by the TV shows and movies we think you'll be most interested in!
Here's What's Coming To Netflix in July:
A Walk To Remember
Release Date: July 1st, 2020
Landon is assigned community service after getting in trouble. His punishment also involves participating in the spring play, during which he falls in love with Jamie, the reverend's daughter.
This is a screen adaption of a Nicholas Sparks novel so if you need/want a good cry, give this a watch!

Stardust
Release Date: July 1st, 2020
Tristan promises Victoria to get a star from the magical kingdom of Stormhold that exists beyond "The Wall". Trying to keep his promise, Tristan ends up having an adventure that changes his life.
Magic, mystery, intrigue, this movie has it all! It's a personal favourite, and I would highly recommend it if you haven't seen it before!

Sleepless In Seattle
Release Date: July 1st, 2020
Realising that Sam has still not come to terms with his wife Maggie's death, his eight-year-old son Jonah forces him to call a national radio talk show, with the hopes of finding him a companion.
It's Meg Ryan, it's Tom Hanks, it's the 90's personified! Sleepless In Seattle is coming to Netflix in July and brining all the nostalgia you could want with it!

Warrior Nun
Release Date: July 2nd, 2020
After waking up in a morgue, an orphan teen discovers she now possesses super-powers as the chosen Halo-Bearer for a secret sect of demon-hunting nuns.
This could be really good, or really bad but either way we'll be watching it! Check out the trailer for yourself!

The Babysitters Club
Release Date: July 3rd, 2020
Ann M. Martin's beloved books get a modern update in this series that follows a group of girlfriends and their homegrown babysitting business.  
This is a classic, we loved the books and movie growing up, so have very high hopes for this Netflix series!

Cursed
Release Date: July 17th, 2020
Fantasy adventure series starring Katherine Langford as the fabled sorceress Nimue.
Cursed stars 13 Reasons Why star, Katherine Langford. This is the first season of the long-awaited show. The Netflix original is based on a YA graphic novel of the same name. We expected this to be out in June, but it's definitely on the way for July!

The Kissing Booth 2
Release Date: July 24th, 2020
As Elle makes post-high school plans, she juggles a long-distance romance with Noah, a changing friendship with Lee and an attraction to a new classmate.

The Umbrella Academy – Season 2
Release Date: July 31st, 2020
One day in 1989 43 babies were born on the same day to women who showed no signs of being pregnant up to the day before. An eccentric billionaire adopts 7 of these children and trains them to fight crime. As the children grow older, they grow apart and their crime-fighting team disbands. Years later the remaining 6 superheroes come together to solve a mystery surrounding their father's death.
Season 2 continues on from the action packed first season!
Will you be watching any of these movies and series' coming to Netflix in July? Is there anything else coming to Netflix in July that you're looking forward to watching?