Here's What's Coming To Netflix in July 2021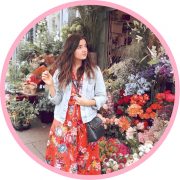 There are a lot of great new shows and movies coming to Netflix in July 2021! Here are some of the releases we think you'll love…
Release date: July 1st, 2021
When Prince Wilhelm arrives at the prestigious boarding school Hillerska he finally gets an opportunity to explore his true self and find out what kind of life he really wants.
A Swedish drama based around, you guessed it, young royals it looks like this is going to be good!
Release date: July 2nd, 2021
Wanna hear a killer story? In 1994, a group of teenagers discovers that the terrifying events that have haunted their town for generations ​may all be connected — and that they may be the next targets. Based on R.L. Stine's best selling horror series, the trilogy follows the nightmare through Shadyside's sinister history.
Fear Street Part Two: 1978 will be released July 9.
Fear Street Part Three: 1666 will be released July 16
If you're not a fan of horror, maybe give these ones a miss!
Release date: July 9th, 2021
Mel Monroe and her loved ones are back and facing all sorts of troubles: death, a fire, custody arguments, breakups and more.
Never Have I Ever (Season 2)
Release date: July 15th, 2021
One nerd. Two boyfriends. It's about to get messy.
Never Have I Ever is one of our favourite Netflix shows here at Missy HQ, so we cannot wait for this one!
See Also
Release date: July 17th, 2021
After waiting for years, Ali decided to go to New York to find his mother, who left him when he was little. However, he soons find himself facing unexpected challenges, and through that journey, discovers that there are many different ways to finding the real meaning of family.
Release date: July 30th, 2021
Get ready Pogues, season 2 of Outer Banks is coming and the gang is "back in the g-game, baby!"