'Hocus Pocus 2′ Is Officially Happening!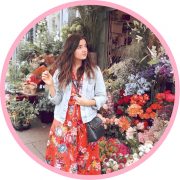 Sistaahs! Disney+ has announced that Hocus Pocus 2 is officially happening! After YEARS of rumours and hopeful speculation, we're finally getting a sequel to the Halloween cult classic.
Whilst details are limited, we do know that Bette Midler, Sarah Jessica Parker and Kathy Najimy are set to reprise their roles as the notorious Sanderson Sisters.
The three actors played witch sisters Winifred, Sarah, and Mary Sanderson in the original 1993 movie; who are resurrected after 300 hundred years and cause  mayhem in the town of Salem.
This time around three young women accidentally bring the Sanderson Sisters back to modern-day Salem and, much like the original, must figure out how to stop the witches from wreaking havoc on the world again.
We can expect Hocus Pocus 2 to hit our Disney+ screens in Autumn of 2022!
This time around Anna Fletcher will direct, whilst Adam Shankman, (who directed the original) will executive produce the movie. On this Shankman said "As heartbroken as I am that I won't be able to direct my friends Bette, Sarah Jessica and Kathy in what is sure to be nothing short of a major event for Disney+ due to scheduling conflicts, I couldn't be more pleased to be handing over the reins to Anne, who has brought so much laughter and joy into people's lives with her previous work."
Whilst we enjoyed last year's reunion, we're extremely excited about this sequel! Are you looking forward to Hocus Pocus 2?