Lust Or Love: How Can You Tell?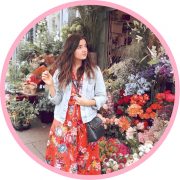 Lust or love? It's a question we'll more than likely ask ourselves a few times throughout our lives. The two emotions are very closely linked, which often makes them difficult to distinguish. When you're a teenager this can be especially true as you begin to experience a lot of different feelings. Throw hormones into the mix and things can get a bit overwhelming.
There's no need to worry though, we're here to help you distinguish the difference between lust and love. It's important to remembe...
Sorry! You have reached a premium article
To read this article and for unlimited access to the stories worth paying for, subscribe now to Missy.ie from just €4 a month