Planning Your Leaving Cert Holiday: Our Travel And Packing Tips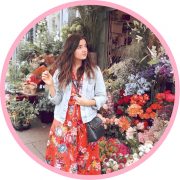 Congrats, you have survived the Leaving Cert! After all that studying and stressing, you and your friends have decided to book that Leaving Cert Holiday to blow off some steam before the college year commences!
You may not have organised a holiday before, so we here at Missy have put together some tips. From deciding where to go, to packing for that pesky 10kg carry-on limit, to budgeting and travel insurance, we've got you sorted!
(Harder than deciding your Leaving Cert subjects…)
Tradition usually see's Leaving Cert survivors head to the party zones on islands off of Spain or Greece, and that's great if that's your scene, but there are other options!
Before you rush into booking the next flights to Tenerife, sit down with your friends and decide if you want a beach destination or are you more suited to a city break? You're bound to have a great time on either! Whether it's the golden sands of Ibiza or sprawling streets of Prague, your Leaving Cert holiday can be fab either way!
You've decided on your destination, now how exactly do you go about getting there? We have two recommendations; you can either book via a travel agent who will usually sort out your flights and accommodation for you, or you can book search around for the best deals yourself. If you choose to have a look for flights and hotels yourself, you should check out sites like Booking.com and Kayak!
Use this link to get €15 off of your hotel with Booking.com.
Packing For A Leaving Cert Holiday
Now that the Leaving Cert is nothing but a vague memory we presume the flights are booked, the bikini's and sundresses have been purchased, but now you have to figure out how to get that mountain of clothes into a carry-on case! And you thought Project Maths was difficult…
Here are our tips for cramming as much into that small bag as possible! If you crammed for the Leaving Cert, this will be a doddle!
1.Only pack the essentials
Holidays have a strange effect on people, we end up packing 20 outfits for a weeks holiday, as well as triple the underwear we think we'll need. When you have a very small space you have to be brutal in what makes it in. Only pack those items that you'll know you'll wear. Repeat after us, you do not need 8 different pairs of sandals!
You probably plan to go out most nights you're away and don't want to be seen in the same outfit twice (imagine!). To avoid this, opt for pieces that are versatile and can be mixed and matched with other bits you're bringing. A pair of shorts can be worn with several different tops for example. Dresses and playsuits are great for saving room as they're a full outfit all in one, so you don't have to bring several items for one outfit!
3. Get the most out of your space
Roll everything! You'll fit a lot more in by rolling your clothes as opposed to folding them. They also have less obvious wrinkles and creases when rolled, in case your hotel doesn't have an iron. Stuff underwear and swimwear into any shoes you might be packing to save a bit of space! Or try vacuum packing your clothes!
If you have booked to bring a carry on bag then you are only allowed to bring a maximum of 100ml individual liquids through security. We recommend heading to Boots or Superdrug and stocking up on mini's of shampoo and conditioner etc. If there are a few of you heading on holiday, it could work out better to hit up a supermarket or pharmacy at your chosen destination and get the essentials there. You'll have full sizes of everything, and probably save a few bob by splitting the cost!
See Also
Budgeting On Your Leaving Cert Holiday
Food and drink is usually a bit cheaper when abroad, so it's easy to lose the run of yourself when it comes to spending. The deals on offer may seem great, but when you're heading home with not even two euro's to rub together you (or your parents) won't be so happy! This is probably your first real taste of freedom away from the parental unit, don't ruin it by having to ring home and ask for them to send on money via Western Union. You will never live it down, trust us!
We recommend budgeting and allocating a certain amount that you can afford to spend everyday. Save some money by heading to the supermarket for simple breakfast and lunch bits rather than eating out. If your accommodation is self-catering even better!
If you have cash on you, separate it up into smaller amounts and keep it in various bags, shoes and pockets. Make sure that you keep an amount aside "in case of emergency". If you don't spent it treat, yo' self at the airport on the way home – otherwise it's off-limits.