Riverdale Season 5 Is Officially Happening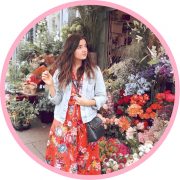 Good news, Riverdale season 5 is officially happening! Yep, after being forced to shut down due to the coronavirus and season 4 being cut short, Riverdale is back in production for season 5!
The show's creator, Roberto Aguirre-Sacasa, announced the news on Monday, and we are super excited!
Here's What We Know About Riverdale Season 5…
We have a promo image
Roberto Aguirre-Sacasa posted a promo image on Instagram on Monday evening announcing that season 5 of Riverdale was happening, and the show is officially in pre-production!
Is Betty in trouble?
As you can see from the image Roberto shared, it appears a blonde girl is running away from a truck. Could this be Betty? Is she in trouble? We're excited to find out!

When will it be released?
We don't have an exact date just yet. We were told earlier that it would be 2021 by the time we see Riverdale back on our Netflix screens. Now, however, it might be a bit sooner. Some of the first episodes were shot pre-COVID shutdowns, so it's possible we might see the next season later this year! *crosses fingers*
What's Going To Happen In Season 5?
It's expected the first few episodes will feature things like the gang's High School prom and their graduation from Riverdale High. It has been widely speculated that the rest of season 5 will feature a time jump, however we are not sure how far ahead the show will jump. Roberto, the show's creator has said ""I think we want to drop you in the middle of something crazy." This has led many to believe that the show will pick up after college graduation.
Are you excited for Riverdale season 5?