The Cutest Stationary For Back To School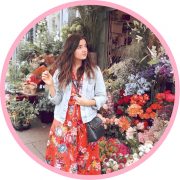 One of the best things about back to school is definitely the excuse to buy loads of cute stationery! From notebooks and journals to folders and pencil cases, there's an array of stationery needed for a new school year! So we've put together some of our top picks when it comes to cute stationery.
Here's some of the cutest stationery for
back to school!
Diaries
2020 diaries may have gone to waste this year, but here's hoping 2021 requires us to have somewhere to put our plans! Whilst you probably have a school-issued journal for your homework, it's nice to have a separate diary for your own plans, or a study diary to schedule out your studying for the week's ahead. Here are some of our favourites:
Notebooks
Nothing beats a good notebook. They look super cute in your school bag or locker, and their aesthetic pleasing covers make note-taking and homework a lot more bearable! These are some of the cutest notebooks for back to school this year:
Pens
Like a notebook, the type of pen we choose can really make or break a school day or homework session. These are some of our faves:
Pencils & Markers
Whether they're for art class, or you just like to make your notes and homework super colourful, having some nice pencils and markers is always a good idea. We'd defo be buying some of these if we were going back to school…
Pencil Cases
Now that you're all stocked up on pens, pencils and markers you obviously need somewhere cute to store them!
Miscellaneous AKA Bits & Bobs
There's always some random bits and bobs needed when it comes to back to school. Cute stationery pieces like note cards, pencils, erasers.
Do you like buying cute stationery for back to school?
Subscribe to our newsletter
Don't miss new updates on your email