The Funniest Irish TikTok Accounts To Follow!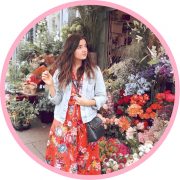 TikTok is the place for funny videos these days. In times like these, who doesn't need a good laugh? We've taken to TikTok for our laughs these days, and have come across some of the funniest Irish TikTok accounts. 
Here are some of the funniest Irish TikTok Accounts to follow:
Tadhg Fleming: @tadghfleming
Tadgh's TikTok is jam-packed with hilarious videos. From his solo encounters with Alexa to getting the whole family involved in hysterical antics. If it's laughing until you cry content that you're after, then you need to follow @tadghfleming. 
Fionnuala Jay: @fionnualajay
Looking for a pop culture related laugh? Then definitely give Fionnuala a follow on TikTok! As if the hilarity wasn't enough, Fionnuala also showcases some amazing eye looks on her feed.  
The Two Johnnies: @the2johnnies
The Two Johnnies have taken their hilarious sketches and music parodies to TikTok, and the results are a barrel full of laughs. If you're a fan of their Facebook videos and podcast, then you need to follow them on TikTok! 
Emma Kearney: @emmakearney32
Emma's TikTok videos are laugh out loud funny. Hers is possibly of the funniest TikTok accounts we've come across. With a feed full of relatable, yet hilarious, content – Emma is worth a follow! 
Joseph Murray: @broseph_murray
Joesph's TikTok videos are quintessentially Irish. You've probably seen his popular '2020 Planner' video, but there's a lot more hilarity where that came from! If you want more relatable funny videos then you need to give Joseph a follow! 
---
What do you think of our picks for the funniest Irish TikTok accounts? Are there any funny Irish TikTok accounts that you would add to the list?