Tips On Finding Student Accommodation In Today's Rental Market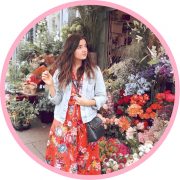 If you have recently accepted a CAO offer for a course this article may be of interest of you!
Firstly, congrats!
Secondly, if you thought the LC was stressful we have a shock for you!
We're not ones to sugar coat anything here at Missy. We give you the facts and tell it like it is. And unfortunately, finding student accommodation isn't always easy. Especially as everyone clamours to find a space at the same time after CAO offers drop! It can feel imme...
Sorry! You have reached a premium article
To read this article and for unlimited access to the stories worth paying for, subscribe now to Missy.ie from just €4 a month