Tips On Finding Student Accommodation In Today's Rental Market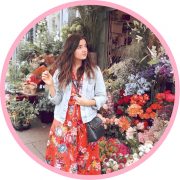 If you have recently accepted a CAO offer for a course this article may be of interest of you!
Firstly, congrats!




Secondly, if you thought the LC was stressful we have a shock for you!
We're not ones to sugar coat anything here at Missy. We give you the facts and tell it like it is. And unfortunately, finding student accommodation isn't always easy. Especially as everyone clamours to find a space at the same time after CAO offers drop! It can feel immensely stressful.
For those of you who may have to struggle to find a place, the experience can turn you into an adult almost over night. Welcome to adulting!
Whilst we can't magic you up a room in a great location for a cheap price and fab roommates, we can help you avoid any dodgy ads or scams out there with our tips for finding student accommodation.
1. Always View The Property
Never ever agree to take accommodation over the phone or via email. Whilst the ad may say a spacious room, and the pictures look legit, it's so simple for landlords to fake these images. Always arrange a viewing to ensure the room is up to standard (no damp, or mould etc), and is as it says/looks online. Even if it's your neighbours cousins daughters nephew who has the room, go to see it! The last thing you or your parents want to do is pay a small fortune on a deposit for somewhere that isn't legit!
2. Never Go To A Viewing Alone
Whilst it may be an easier solution to just hop in the car or on the bus/train to head to a viewing alone try to organise for someone to go with you. A parent, aunt, uncle, older sibling or cousin would be ideal. Not only is it safer if the person advertising the room has bad intentions, but an older wiser person who's been through rented accommodation before will know the right questions to ask about bills etc.
This one kind of ties in with our first point, and while it does sound dramatic, it's a rule to live by when accommodation hunting! The amount of people we have met throughout our combined university experiences here at Missy, who have been stung by fake ads is shocking! If a listing looks too good to be true, then it probably is (soz).
4. Always Check The Tenancy Agreement/Lease
Renting accommodation can sometimes mean you have to sublet. This means you rent the room from the current occupier due to the fact that they are moving out but don't want to pay to get out of their lease. This can be a good thing and a bad thing; seeing as you're not on the lease you can't be liable for a lot of stuff. On the flip side, if you're not on the lease it can also mean you don't have a lot of tenant rights. If you want to look into your rights as a tenant, threshold is a really good resource.
5. Contact Your College's Student Union
College's and University's usually have a Student Union (SU) that will have an accommodation support service. This can include private Facebook Pages with fellow students and people looking to fill rooms, or other websites with the purpose to find a room. The resources your SU runs are very strict, so you can know the ads are legit.
How To Tell If A Listing Is Dodgy
You've probably heard how crazy the rental market has become in recent months/years. Major cities like Cork, Limerick, Waterford and of course Dublin, are experiencing unbelievable rent hikes. So, the major giveaway that listings on places like Daft.ie are fake is the price for the quality of the place. If the pictures are of an amazing apartment – double room with an ensuite, in a great central location and priced at something reasonable like €350 a month, then its defo a scam.
In searching for accommodation with a friend a few years back, an apartment popped up; 2 double rooms, both ensuite in Rathmines (a nice central area in Dublin) for €1000 a month. That is a bargain believe it or not. €500 each in a modern apartment with the place to ourselves, and willing to let to students? Our life was made. However, when we got an email back from the landlord saying they bought the apartment for their daughter (v generous Dad), but they were no longer in the country and so once we'd sent money for a deposit (€2000) he'd send us on the keys… Em, yeah right..
How has your search for student accommodation been? Any tips to share with fellow accommodation seekers?