Video Games To Cure Boredom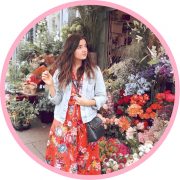 Video Games can really help to cure boredom. Being stuck inside (for the safety of you and your family) can get tiresome. Like books, video games can really help you to escape reality for a few hours, and in these times a bit of escapism is what everyone needs. You might be scratching your head as to where to start when it comes to choosing a  video game that suits you.
Here are top picks of video games that can help cure boredom:
If you have been on social media at all over the course of lockdown you will have seen just how popular 'Animal Crossing: New Horizons' is, and we can see why! In this version of the very popular game, which is available on both Nintendo Switch and Nintendo Switch Lite, Tom Nook is headed on a new business venture – Deserted Island Getaway Packages! And you're joining him. Animal Crossing really helps you get away as you decorate your own home and island. There's also a social element to the game, as you can connect with your friends through online multiplayer!




SHOP NOW

The Sims 4™ can be played on a variety of devices but the PC version is a firm favourite. "Unleash your imagination and create a unique world of Sims that's an expression of you! Explore and customise every detail from Sims to homes, and much more." The Sims™  allows you to create your own world by building your Sim or Sims family and then navigating your way through Sim life. It doesn't sound like much, but this video game can get addictive! The best news? The Sims 4™  Digital Deluxe Edition is available to download at the reduced price of €12.49!




SHOP NOW

Love Disney? Then this is the PS4 game for you! "Set in a vast array of Disney and Pixar worlds, KINGDOM HEARTS follows the journey of Sora, an unknowing heir to a spectacular power. Sora is joined by Donald Duck and Goofy to stop an evil force known as the Heartless from invading and overtaking the universe." You'll meet a host of characters from the Disney Universe such as Frozen, Monsters Inc, and Toy Story.

SHOP NOW





SHOP NOW

Super Mario Bros. is a classic, and if you've never played it there is no better time like the present! On the Nintendo Switch up to 4 players can play so you can get the whole family involved! Like most Mario games, the premise is to rescue Princess Peach from Bowser. "Bowser, Bowser Jr., and the Koopalings have taken over the whole of Peach's Castle, and have flung Mario and friends to the farthest reaches of the Mushroom Kingdom. Go it alone or gather some pals and cross oceans, deserts, swamps and snow fields to get there. Whatever you do, be sure to put an end to Bowser's evil plans."
Are you a fan of playing video games? What are some of your favourite video games to cure boredom?