5 Books To Read If You Love Historical Fiction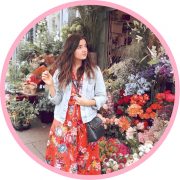 If you love a good old-fashioned romance like Pride and Prejudice or Emma, we've compiled 5 novels to check out in the historical fiction genre that are definitely must read for those of you who would switch the dancefloor for the ballroom, and a fast car for a horse drawn carriage!
The Luxe is a YA historical fiction novel, written in 2007. It follows the lives of the Holland Sisters and their friends around 1899 Manhattan. There are plenty of twists and turns, enemies disguised as friends and many a dashing gentlemen thrown in for good measure! Godbersen encapsulates all the drama of the 21st Century into this turn-of-the-century realm. Think Gossip Girl, but with even more scandal! There are four novels total in this series so you'll have plenty to keep you amused in your 19th world.
Godbersen came back in 2010 with this new series of historical fiction. This time we're in 1920's New York. The skirt lengths are shorter, and the girls a little more confident in their society, but one things remains, plenty of scandal! Think flapper dresses and speakeasies in a time when prohibition was still in force. The plot follows the stories of three girls, whose worlds collide (and fall apart) in surprising ways throughout the novel. There are three novels to read in the Bright Young Things series, so plenty to keep you in the roaring 20's!
If you have ever read any of Hemingway's works then this piece of historical fiction may be of interest to you. Even if you've never heard of Hemingway Naomi Wood' novel is paced at a compelling rate, you'll want to keep turning pages to get more information on the whirlwind lives of the Mrs Hemingways (yes, plural, there were four after all…).
In Longbourn Baker tells the servants side of the story behind the great Austen novel, Pride and Prejudice. The story is told from the perspective of Sarah, the servant who washes the clothes, scrubs the floors, and empties the chamber pots of the Bennet family. If you have read  Pride and Prejudice this historical fiction novel will be of great interest as you get to hear of the same events but through the servants eyes and ears.
You may have seen the movie, but if you haven't read the book do so immediately!! This piece of historical fiction is beautifully written. Zusack highlights the impact of WWII on society, but displays it all through the perspective of Death. Death tells us the story of Liesel, a young girl affected by the events of the war, so there is an air of innocence throughout the text. The Book Thief is a compelling story that you'll want to read it all in one sitting.
Don't forget to check out our other book recommendations!
P.S if you LOVE books make sure that you join our private Facebook group. There will be a monthly pick and exclusive competitions plus a chance to review books before they're release