5 Ways To Get Over A Breakup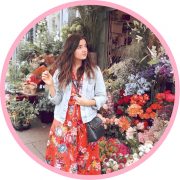 A breakup isn't an easy thing to go through, whether you're the "dumper or the dumpee." But, it's important to remember all things happen for a reason. While you may have been head over heels, it wasn't meant to be, and the person for you is out there somewhere, you've just gotta be patient! However, there's nothing wrong with having a little cry, it's important to mourn, that way you're in the best place to recover!
1. Block Them on ALL Social Media
Seeing...
Sorry! You have reached a premium article
To read this article and for unlimited access to the stories worth paying for, subscribe now to Missy.ie from just €4 a month