Healthy Study Snack Ideas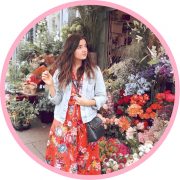 You're sitting at your desk, studying away and suddenly, you feel a bit peckish. Whilst it's easy to reach for a bag of crisps or a chocolate bar if you're hardcore studying it might be better to stick to healthier snacks. So we've put together some healthy (and tasty) study snack ideas!
Peanut Butter & Apple Slices
Peanut butter and apple slices are an unlikely pairing but they taste so good together! Natural peanut butter is great for your health containing Vitamin E and antioxidants as well as potassium. If you're not a fan of peanut butter you can try almond butter or cashew butter.
Craving crisps? Give popcorn a try instead! Popcorn is a healthier alternative to crisps. However, the type of popcorn you choose has a huge impact on how healthy it is. Air popped popcorn is the healthiest option you can opt for. Try brands like Propercorn for a healthier popcorn option.
Dried fruit can really help satisfy those sweet carvings a long study session can give you. Dried fruit, whilst high in antioxidants can be high in calories so it's best to moderate how often you use this as a healthy study snack. When you do have dried fruit, mix it with another food group like nuts.
A super tasty healthy study snack that's easy to pack in your lunchbox! Peel and cut up a carrot into sticks. The healthiest option for hummus is to make your own – it's a lot easier than you'd think to make from scratch!
Mixed Berries & Greek Yoghurt
Another healthy study snack that can help crave those sugar cravings. Mixed berries can be kind of pricey, so head to the freezer section for more bang for your buck! Pop in your lunchbox and by the time study comes round they'll be ready to eat. Need them in a hurry? Pop some in a mug, add some water and put in the microwave for 30 seconds. Add a drizzle of honey for an extra sweet kick. Or some granola for an extra bit of crunch!
Love a protein bar kick during your study session? Why not take the healthier route and make your own! Check out Roz Purcell's delicious recipe here!
Have you any healthy study snack ideas to share?