How To Get Involved in DRCC's "Cooking Up A Storm"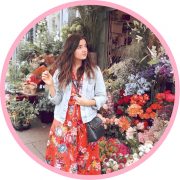 "Cooking Up A Storm" is a new campaign by Dublin Rape Crisis Centre (DRCC) and Miss Candy, aka Joseph Supple. Every year Miss Candy hosts an International Charity Fashion Lunch, which raises much needed funds for the DRCC. Due to COVID-19, the lunch had to be cancelled.
Not to be phased by the disruption to regular events, "Miss Candy is flipping her high heels and feather boas for pots and pans with her designs now set firmly on Irish kitchens." Cooking Up A Storm will be headlined by Michelin Star Chef Derry Clarke along with his wife and partner, Sallyanne, to deliver a feast of recipes to people's homes.
What is "Cooking Up A Storm?"
Cook Up a Storm aims to feed into the nation's current appetite for home cooking and baking along with the demand for new, chef-approved tried and tested recipes, family favourites and nostalgic childhood recipes to replicate at home.  Headline chef Derry Clarke will cook one of his favourite dishes each week over the series with videos posted to his own Facebook page and DRCC Facebook Page.
Who's Involved?
Beginning Monday May 25th and running across four weeks, Cook Up A Storm will also star some of the nation's favourite personalities including, Rosanna Davison, Amanda Brunker, David & Stephen Flynn – Happy Pear twins, Sir Ian Botham, Andy McFadden, John Healy, Rebecca Storm , Ken Doherty, Paul Harrington, Dylan and Charlotte Bradshaw, Lorraine Keane Cathy Kelly, Tracey Clifford, Norma Sheehan, Luke Thomas,  Jim McCabe, PJ Gallagher and Jake Carter to name a few who will be posting their videos of favourite dishes to the page and across their own social channels, while viewers will be invited to do the same and nominate their friends.

How Do I Get Involved?
Get cooking! The great thing about this campaign is anyone can get involved, thanks to the power of social media! Share a recipe whether it's in a post, video, or Story and make a donation to the DRCC. Tag your friends and get them cooking (or baking) too!
The DRCC says:
To those donating to and interacting with the campaign, Miss Candy has pledged her legendary line up of fantastic prizes.  This year amongst the prizes there's the chance to win a week in the stunning Aqua Suites in Lanzarote for two people half board, a Blue Book Voucher to the value of €500, a €200 voucher for L'Ecrivain, Stay At Home Supper Club dinner for four people kindly donated by John Healy from Sussey Street and a designer piece by award winning fashion designer, Catriona Hanly.  Links to an idonate page, managed directly by the Dublin Rape Crisis Centre, will allow anyone to make donations to the charity fundraiser. www.idonate.ie/cookupastorm.
Head to the @missy.ie Instagram, where we'll be sharing our recipe soon!