How To Rock Dr. Martens This Autumn/Winter Season!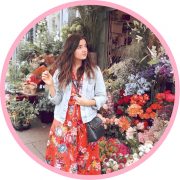 Dr. Martens look like they are set to become this Autumn/Winter's must have footwear! We here at Missy love the different ways you can style Dr. Martens. Dress them up with a cute tea dress, or pair with a skirt and jumper for a casual look! Dr. Martens look great with tights, so you can wear them long into the depths of winter!
We've put together some looks we'd pair our Dr. Martens with! Check them out below and let us know how you'd rock Dr. Martens!
Cute & Casual
Who doesn't love a good oversize jumper? We love this pink number from Pretty Little Thing. We paired it with a cute denim button up, and of course a classic pair of Dr Martens.
If oversize jumpers aren't your thing, try a blue denim button up with this super cute and bang on trend crop jumper also from PLT!
Dress 'Em Up!
Dr. Martens are such a diverse piece of footwear. You can pair them with almost anything and they'll look fab! Coming into Autumn/Winter we recommend these awesome transitional pieces to pair with your Docs! Wearing a dress with your Dr. Martens is a great way to jazz things up if you're feeling extra girly!
Firstly, this Boohoo floral tea dress is great for the colder summer days with its long sleeves. Pair it with a baker boy hat on those chillier days, as well as some black tights!
See Also
Nail 2 huge fall trends with this leopard print dress. We love this Boohoo one! It will look fab with bare legs and a pair of Docs in the last of the summer days. Add this cute borg collar jacket in Winter (another trend nailed, yay!).
We realise not everyone might have the budget for a pair of Docs, keep an eye in Penney's & New Look for amazing quality dupes!