How To Use Face Coverings Properly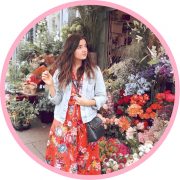 Face coverings are becoming a big part of the "new normal" we are all finding ourselves in. You've probably heard a lot about face coverings, but how, and when, exactly do we use them?
Why Are Face Coverings Being Recommended?
Even though we are going back to some kind of normality, we're still in the middle of a global pandemic. Yes, the infection rate is down in Ireland, but COVID-19 has not been completely eradicated. While wearing face coverings isn't mandatory, and may stop you from contracting COVID-19, they have been proven to be effective in stopping spreading the virus. It is for that reason that the government have suggested we wear face coverings in enclosed spaces where social distancing might be difficult. It is also recommended they are used on public transport.
Why Do We Use "Face Coverings" & Not "Masks"
The phrase "face coverings" or "facial coverings" is being used on the news when referring to what we should be using when out and about. The term "face masks" is being avoided as the HSE would prefer if we didn't use PPE that is needed by health care staff. That's why it's best to avoid one-time-use surgical style masks, and opt for reusable cloth face coverings instead.
Wearing one doesn't mean that you shouldn't be taking other precautions such as washing your hands regularly for 20 seconds and practicing social distancing when able to.

How Do I Use A Face Covering Properly?
The HSE have said the following in relation to wearing cloth facial coverings:
[They] should cover the nose and go under the chin and:
fit snugly but comfortably against the side of the face
be secured with ties or ear loops
include at least 2 layers of fabric
allow for breathing without restriction
Don't take it on and off when out and about. It's best to put it on when leaving your house or car, go about your business wearing it, and only remove once you are back home or back in your car. The advice is to treat the mask as though it is infected so try not to touch the front of it. Wash or disinfect your hands after removing it and pop it in a 60 degree wash as soon as possible.
For more information on COVID-19 you can visit the HSE.ie.