Pretty Little Liars Original Sin: Everything You Need To Know…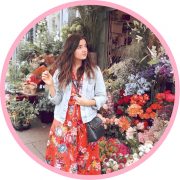 Unlike previous PLL spin-off, Perfectionists, the reboot plays homage to the original series and is titled Pretty Little Liars: Original Sin.
What's PLL: Original Sin About?
The original series followed five main characters, Aria, Emily, Spencer, Alison and Hanna through their daily lives as teens in the small town of Rosewood. If you've seen the series you will know that there was a sinister twist to the plot in the form of A, a mysterious person who harassed the girls for years.
PLL: Original Sin is similar in the fact that it follows five girls, this time in the small town of Millwood. The series is set 20 years in the future from Alison's disappearance.
An official synopsis states "Twenty years ago, a series of tragic events almost ripped the blue-collar town of Millwood apart. Now, in the present day, a group of disparate teen girls — a brand-new set of Little Liars — finds themselves tormented by an unknown Assailant and made to pay for the secret sin their parents committed two decades ago, as well as their own."
Do We Have A Cast?
Yes! Final decisions on casting were confirmed this week. The quintet will be played by Bailee Madison, Chandler Kinney, Maia Reficco, Malia Pyles and Zaria.
Here's what we know about the actors and their characters.
Chandler Kinney will play Tabby, an aspiring director and horror movie buff. Like the other Little Liars, Tabby's hiding a secret.
Maia Reficco will play Noa, a striving, sardonic track star who's working hard to get her life back to normal after a summer spent in juvenile detention.
Madison will play Imogen, a true survivor. She will drive the mystery of uncovering "A" as she fights for her life and the lives of her friends.
Zaria will play Faran, a poised, disciplined ballerina with aspirations to make it out of Millwood. "A" isn't the only enemy Faran has to worry about in the competitive world of the ballet.
Pyles will portray Minnie, the youngest of the Little Liars. Having survived a childhood trauma, Minnie spends most of her time in a virtual world.
Riverdale creator, Roberto Aguirre-Sacasa, also created PLL: Original Sin, and took to Instagram to share a photo of the 5 actors together…
When will Pretty Little Liars: Original Sin be released?
There is no official release date yet, but like always, we will keep you updated. The series is rumoured to begin filming in NYC on August 23rd.
Is there a trailer yet?
Not a trailer so much as a promo video…
Are you excited for Pretty Little Liars: Original Sin?