#SupportLocal: Irish Business Christmas Gift Guide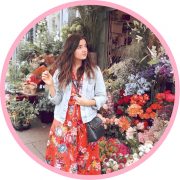 This year, more than ever, it's important that we support local businesses when buying Christmas gifts for our family and friends.
Which is why we have put together this Irish Business Christmas Gift Guide!
Irish Business Christmas Gift Guide
BEANANTEES have so many lovely t-shirts, sweatshirts, and totes, all inspired by Irish phrases.
What they say about their brand: "Empowering apparel for Wild Irish Women inspired by pop-culture + An Ghaeilge. Designed, embroidered & printed in the hills of Donegal. Each range supports a different Rape Crisis, Pro Choice or LGBTQ+ organisation."
The quality is amazing, and you're contrbiting to some fab organisations when you buy from them. What's not love?
Who doesn't love a good candle? They're a great gift to get that person who is often hard to buy from. Buying a candle online is a risky business, but these candles are lovely!
You can shop online here.
Laura has some fab prints in her store! From Derry Girls to Harry Styles, there's something for everyone! Laura also does commissions, which make such a lovely gift!
You can visit Laura's online store here.
The Temple Wolf does some great gifts for the spiritual person in your life. Or the one who considered themselves a bit of a white witch! From books on witchcraft to crystals, as well as some gorgeous jewellery, you'll find a host of amazing gifts on The Temple Wolf's website.
Possibly the most sentimental of gifts! An extremely detailed embroidered portrait of your pet(s), what's not to love? Below is one of my cats, Newt. To say Floral And Fred captured not only his likeness but his personality in this portrait is an understatement. A lovely gift option this Christmas!
Niamh's illustrations are beyond fab, whether you're buying a print or cards! Niamh offers commissions as well, and having worked with her on a piece, she's so lovely and pays detailed attention to what you ask for.
For a sustainable option check out NARCIS'SIPS. They produce reusable water bottles that aren't only practical, but very cute!
For the friend or family member who loves their makeup Sculpted by Aimee is the way to go! From giftsets to, lipsticks and a brand new eyeshadow palette, there's something for every budget. Available online and in Dunnes, Shaws and pahrmacies nationwide.
Gym Goddess is an Irish owned gym gear brand, a perfect gift for any gym goers in your life! You can shop their collection of leggings, sports bras, jumpers and shorts here.
Are there any Irish Businesses you would add to our Christmas Gift Guide? Who are some of your favourite Irish Businesses to shop in for Christmas gifts?