4 Items That Will Make College Life Easier…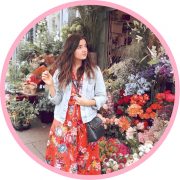 Whether you're starting your first year at college or university, or heading back for another year of your degree, you need these 4 items to make college life that little bit easier...
Water Bottle
Staying hydrated is key, especially when you're in college and running between lecture halls that are often (annoyingly) in different buildings. A nice water bottle kept on you at all times will remind you to stay hydrated. Most college campuses will have water fountains to all...
Sorry! You have reached a premium article
To read this article and for unlimited access to the stories worth paying for, subscribe now to Missy.ie from just €4 a month