How To Give Back This Christmas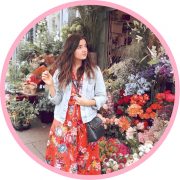 Christmastime is arguably the "most wonderful time of the year", but for some it can be a real struggle. So this Christmas why not team up with a sibling, parent, friend or your classmates and devise a plan to give back this Christmas?
We at Missy are big believers in giving back, and have some suggestions when it comes to how you too can give back this Christmas!
ICHH – Fill A LUAS Event
Inner City Helping Homeless (ICHH) was established in 2013 and works with the homeless community in Dublin's inner city. Their LUAS event involves filling up a LUAS with shoeboxes filled with items the homeless community may find useful throughout the Winter months. This includes:
Thermal wear
hat
gloves
scarf
socks
torch
sweets/biscuits
Christmas card
If you're not in Dublin, or can't make it up to donate a box by the 6th of December, check with your local homeless charity to see if they have an event like the ICHH's. If not, perhaps get together with your school or college and start your own!
Donate To Women's Aid & Women's Refuges
Contact your local Women's refuge or Women's Aid and ask if there is anything you can donate over the festive period. Women's refuges often put up notices asking for donations for sanitary towels, hygiene products, nappies, baby wipes etc. Around Christmas time they may appreciate a donation of toys for children staying in their facilities over the festive period.
Temple Street's Toy Appeal 2018
See Also
Temple Street hold a Toy Appeal to give Santa a little help every year in ensuring all the children in the care of Temple Street get a nice present to open on Christmas Day! You can find Santa's list here to see what you can donate this Christmas!
Pet Connection – Cats & Dogs Shoebox Appeal
We can't forget our furry friends this Christmas, Pet Connection and Dogs In Distress have launched a shoebox appeal. This involves purchasing a ready-made shoebox online, which will be donated on your behalf to an animal shelter.
Are there any other ways to give back this Christmas? If you have any ideas let us know in the comments below and we can share them.