How To Still Be Social Whilst Maintaining Social Distance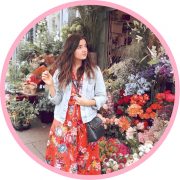 It can be tricky to figure out how we can still be social whilst maintaining social distance. Recent Government regulations mean we are only allowed to leave our homes to get essentials such as food or medicine and for school college. On top of that we must stay within 5km of our homes when if exercising. Whether or not you live within those 5km of your friends or cousins, it's important to maintain your social distance at all times for not only your own safety, but the safety of others.
Here's how to still be social whilst maintaining social distancing:
Hang Out Online
We all enjoy hanging out with friends, so during times of social distancing take your hang outs online instead of face to face. You can create groups on sites like Facebook Messenger and WhatsApp. That way you're connected to your friends but in a virtual space – keeping everyone safe and helping to reduce the spread of COVID-19.
Get Some Face Time
Sure, texting and messaging is great for keeping up with what's going on with your friends but actually seeing your friends and having the chats is an essential part of our social lives. Social distancing means we can't actually be in the same room as our friends, but apps and extensions such as FaceTime, WhatsApp Group Calls, Zoom and Skype make chatting with friends super easy!
Have A Virtual Sleepover
Netflix Party is an extension that allows you and your friends to connect with each other whilst watching Netflix. Pick a night for your virtual sleepover, grab some snacks, and browse for the perfect sleepover movie. Set up Netflix party and it's just like watching a movie with your besties at a sleepover, but you're maintaining your social distance. What's not to love?
Play A Game
Consoles such as the Nintendo Switch or Nintendo Switch Lite and games like Animal Crossing allow us to enjoy playing games with our friends from the comfort and safety of our own homes. You can also find loads of games online that you can play with your friends!
Go Traditional – Make A Phone Call
I know, I know but drastic times call for drastic measures. Using your phone, (or a landline, *gasp*!) to make a phone call is a great way to stay connected in these times. Phone calls are a great way to connect with your grandparents or those who may not have a smartphone, and it could really make someone's day to hear your voice!
How are you finding social distancing? Will you be taking any of our how to be social whilst maintaining social distancing tips?