Our All Time Favourite 'Friends' Moments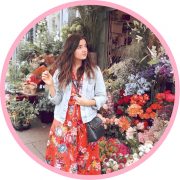 Friends is a firm favourite at Missy! It's one of those TV shows that has stood the tests of time as more and more people start to watch.
We recently asked our lovely readers to let us know what your favourite moments from the show were. Check out the results below:
"Pivot"
The show has many an iconic scene. None make us chuckle like Ross yelling pivot as he, Chandler and Rachel struggle to get his new couch up a narrow staircase.
"I've Got Magic Beans"
Rachel describing her besties as magic beans is such a cute moment. They're going to help her grow and support her in becoming the independent Rachel we come to know and love.
"We Were On A Break"
The storyline that tore friendships and families apart. Were Ross and Rachel on a break? We recently conducted a poll on our Instagram and 58% said they were on a break, whilst 42% said they weren't!
The One Where's He's Her Lobster
Rachel and Ross are the on again off again couple that really takes the biscuit. Phoebe's 'Lobster' theory is very cute, so of course it had to be included!
Ross's Leather Trousers
Watching Joey talk Ross through trying to get back into his leather trousers will never get old. This moment is hilarious!
The One Where Ross Says The Wrong Name
This will never not shock us! Ross makes a very big faux pas at his wedding ceremony. We can't say we weren't a bit chuffed at this moment!
Monica & Chandler Get Together
The moment was particularly shocking as no one saw it coming. It's hard to image Friends without Monica and Chandler being together.
When Phoebe Finds Out
Phoebe's reaction to finding out about Chandler and Monica's relationship is gas! MY EYES!!
When Joey Goes Into The Map
Reading a map can be difficult, we'll admit that. Joey's solution to navigating London is possibly one of the funniest solutions to reading a map we've ever seen!
The One Where Mike Plays An Imaginary Piano
We always thought Phoebe would end up with Joey, but then Mike came along. Him trying to prove his skills as a pianist to Phoebe by playing an imaginary piano proved to us that he was worthy of Phoebe's love.
Any Moment With Janice
Oh… My… God, did you think we would forget Janice? Any moment featuring Janice is a funny one.
Ross' Tan
One Mississippi, two Mississippi…
Were we ever able to apply fake tan without thinking of Ross' mishap? No, we were not! So funny though!
What are your favourite Friends moments? Let us know in the comments!