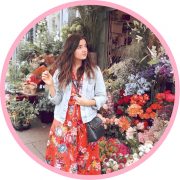 Packing for a holiday can be a tedious affair. No need to stress too much, we have you covered when it comes to packing for your summer getaway…
1. Pack only what you need
The temptation to pack about 20 outfits for one week of holidays is very real. When you have limited space you have to be smart about what you pack. Only pack items that you'll know you'll wear. Repeat after us, you do not need 8 different pairs of sandals! And you defo do not need triple the amount of underwear you'd usually wear in a week at home.
2. Get the most out of your carry on
Roll your clothes, you'll fit a lot more in your case! When rolled, clothes also have less obvious wrinkles and creases, in case you don't have an iron to hand. Save space by stuffing your underwear and swimwear into any shoes you might be packing.
3. Know your limits
If you have booked to bring a carry on bag then you are only allowed to bring a maximum of 100ml individual liquids through security. We recommend heading to Boots or Superdrug and stocking up on mini's of shampoo and conditioner etc. If there are a few of you heading on holiday, it could work out better to hit up a supermarket or pharmacy at your chosen destination and get the essentials there. You'll have full sizes of everything, and probably save a few bob by splitting the cost!
4. Organisation is key
Packing cubes, or a suitcase that allows you to organise your items is super helpful! That way you know exactly where to put things. The carry-on case from Away is the perfect case for organisation – it even comes with a detachable laundry bag!
5. Be versatile
You probably plan to go out most nights you're away and don't want to be seen in the same outfit twice (imagine!). Avoid this by opting to bring pieces that are versatile. When clothes can be mixed and matched you get more bang for your buck! For example, a pair of shorts or denim skirt can be worn with several different tops. Dresses, playsuits, and jumpsuits are great for saving room as they are a full outfit all in one!
Enjoy your holiday, and feel free to leave any packing advice you may have below!