Tips For Staying Safe On A Night Out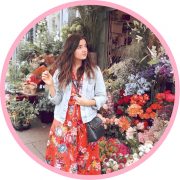 Going out may seem like the be all and end all at this stage in your life, and sure, it's great to socialise and have fun with your friends, but there are dangers out there that may be hard to perceive when you're having a great time, and are slightly tipsy…
So, we have compiled a list of tips to keep safe on a night out. Whether you're a seasoned party-goer or it's your first time out, it's important to keep these tips in mind to ensure you and your friends stay safe.
Tips For Staying Safe On A Night Out
Before
Whilst pre-drinking and layering on the fake tan may be your first priority when it comes to getting ready for a night out, it's important to remember to take these steps before leaving the house.
Inform someone (a parent or older sibling) where you are going. Should the venue move, just fire them a quick text letting them know. It won't take 5 seconds and will give them peace of mind.

Tell someone what time you expect to be home. If you're staying at a friends, make sure their parent knows in advance.

Make sure your phone is fully charged and is topped up. I know, we sound like such "buzz wreckers" but you might find yourself in a foreboding scenario and be grateful you put that fiver on your phone before you left.

Set aside money for a taxi home and do not spend it on "one last drink." When it comes to staying safe, you'll be worrying about having cash on you, not that you should have had that last vodka after all.

Eat before drinking. Eating something will ensure you don't get too drunk too fast.
During
We're all for having a good time, but there are certain things you need to be aware to ensure that you are staying safe on a night out.
Always keep your glass covered and

never

leave your glass unattended. You might think your BFF is watching out for your drink whilst you use the loo, but there's no telling if he or she will get distracted. So, either keep it with you or finish it before you hit the dance floor and/or toilet facilities!

Don't accept drinks from strangers if you haven't seen the barman pour it yourself. There are all sorts out there who prey on young girls especially. So, in order to keep safe buy your own drinks and don't let anyone sway you on that.

Know your limits.

Drinkaware.ie

have a tonne of resources you can use to heighten your awareness of drink limits. Knowing when enough is enough is vital to staying safe on a night out. 

Don't give out private information. May seem obvious, but you'd be surprised how chatty alcohol can make you. The person asking where you're from does not need an exact address.

Consent. You're out having a dance with your best friends having a great time altogether. Then there's the dreaded tap on the shoulder. You turn around and are faced with some lad thinking just because you're dressed a certain way or dancing a certain way or even look a certain way, that he is somehow entitled to put his hands on your body. He isn't. If another person touches you inappropriately and/or is making you feel uncomfortable, you need to alert a bouncer or a member of the security staff straight away. It isn't ok, and you have every right to feel safe and comfortable on a night out. You can read more about consent here.
After
When leaving the club/concert/festival never leave alone.
Make sure you and your friends stick together. Try jump in the nearest taxi to avoid bumping into any unwanted company along the way, jeopardising your safety.

Don't decide that it would be a great idea to walk home. Even if you're part of a group you could still put yourself in danger.
If you're on holiday, or if we ever get nice weather in this country, never ever decide now is a good time to go for a swim. According to

drinkaware.co.uk

, "

Royal Life Saving Society (RLSS) say

a quarter of all adult drowning victims have alcohol in their bloodstream

." 

Likewise, under no circumstances should you drive under any influence of alcohol. You are not only putting your life at risk, but the lives of others using the roads at night.

Send a text to the person you told you were going out to let them know you got home safely. They will appreciate it no matter what time it is.
A Little Reminder
It is illegal for anyone under the age of 18 to buy alcohol.
It's also illegal for anyone under 18 to drink in a public place or pretend to be over 18 to get alcohol.
A bar owner can't legally serve drink to anyone who's drunk.
It's against the law to be drunk in a public place (that's anywhere outside your home).
The Gardaí can take alcohol off under 18s who are drinking in a public place. They can also contact their parents.
Have you any tips for staying safe on a night out? Let us know in the comments!