Olivia Rodrigo Met With Joe Biden and Dr. Fauci at the White House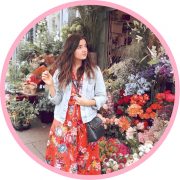 Olivia Rodrigo met with American President Joe Biden and Dr. Fauci at the White House yesterday. The reason for the visit? Olivia is encouraging young people to get the COVID-19 vaccine.
As we all know, 18 year old Olivia Rodrigo is a pop sensation with her album Sour smashing the charts week on week upon its release! The White House is also well aware of this fact, and so teamed up with the pop sensation to promote vaccines amongst younger age cohorts.
What did Olivia do at the White House?
The US is currently vaccinating those under 18, however vaccine uptake figures are suggesting that those under 24 are not seizing the opportunity to get vaccinated. In a speech, Olivia said:
First, I want to say I am beyond honoured and humbled to be here today to help spread the message about the importance of youth vaccination. I'm in awe of the work President Biden and Dr. Fauci have done and was happy to help lend my support to this important initiative. It's important to have conversations with friends and family members encouraging all communities to get vaccinated and actually get to a vaccination site."
Whilst we're not quite at this stage in Ireland yet (as of writing the Vaccine Registration Portal is opening to 25-29 year olds tomorrow 16/07/2021), the advice remains the same. It's extremely important to be aware of the myths surrounding the COVID vaccine, and have conversations with family and friends. Even if you are young and healthy, it's important to get vaccinated to protect others in your community, your family and your friends.
Olivia Rodrigo's White House OOTD
Of course, Olivia looked trés chic heading into the White House to speak with US President Joe Biden and Dr. Fauci. We were getting major Elle Woods in Legally Blonde 2 vibes. The suit, which consists of a plaid pink blazer and mini skirt, is vintage Chanel from their Spring 1995 collection, making it 8 years older than the singer herself!
Want to recreate her look for less? Check out this Pretty Little Thing co-ord!
What did you think of Olivia Rodrigo's trip to the White House?