Watch: The 'After We Fell' Trailer Is Finally Here!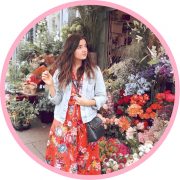 The trailer for After We Fell is finally here! After and After We Collided took audiences by storm, so it's no surprise that we're super excited to see this instalment of the series!
What Can We Expect from the Movie?
Just as Tessa makes the biggest decision of her life, everything changes. Revelations about her family, and then Hardin's, throw everything they knew before in doubt and makes their hard-won future together more difficult to claim.
The trailer shows Tessa and Hardin encountering problems in their relationship. With different views on where to live, and other guys vying for Tessa's attention, we can expect a lot of drama. Throw in plenty of steamy scenes and we've got everything you can expect from the After movies!
When Can We Watch After We Fell in Ireland?
The movie is being released in theatres across the globe from September first through October. An official date is yet to be announced for Ireland and the UK.
Watch: After We Fell Trailer
What do you think of the After We Fell trailer? Are you excited for the next instalment of the After series?