Meet Olivia Rodrigo's New Boyfriend, Adam Faze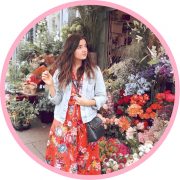 Olivia Rodrigo has a new boyfriend. His name? Adam Faze. Whilst Olivia's music has sparked many a rumour that she dated her High School Musical: The Musical: The Series co-star, Joshua Bassett, it looks like this new relationship is set in stone!
Who is Olivia Rodrigo's new boyfriend, Adam Faze?
[/vc_column_text]
Faze is a 24 year old producer, who started his career writing for 
Forbes
. Faze is now active in the film and directing scene, boasting several producing credits. He wrote and produced the podcast series
Day By Day
, and has directed two short films.
How did they meet?
According to a source who spoke to E! "[They] met through industry friends […]"It's only been a few months, but she seems really happy with him and they are definitely dating exclusively and getting serious."
Are they really dating?
It looks like it! The two were spotted indulging in some serious PDA at the premiere of Space Jam 2. An insider reported that  "They were really cute together and weren't trying to hide their affection at all." The source also stated that Olivia was introducing Adam as her boyfriend.
Whilst they haven't gone 'insta official' (they don't even follow each other on the platform yet), we're pretty sure confirmation of their relationship is coming pretty soon!\
What do you think of Olivia Rodrigo's new boyfriend?